Sargasso & Grey: Email generates up to 50% of monthly sales
Since joining forces with Marketing Yeah!, luxury wide-fit shoe manufacturer Sargasso & Grey has doubled customer basket size and generates 50% of monthly revenue from email marketing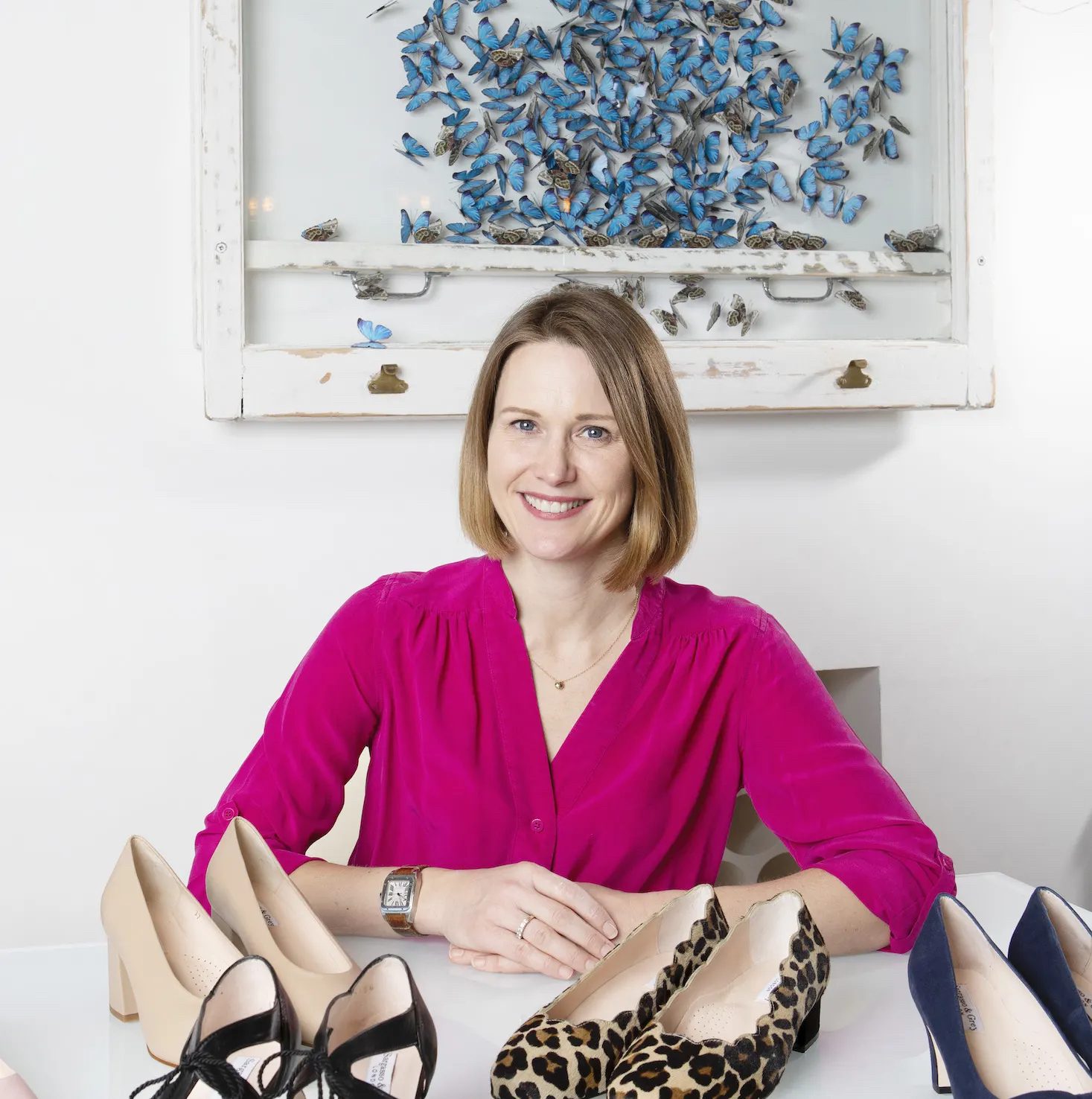 "Since joining forces with Marketing Yeah! we have greatly increased our customer lifetime value. This is crucial to ensure that we are maximising every pound of our advertising spend. It also really helps us to create a great customer base that is loyal to our brand."
Email activity supports up to 50% of total monthly sales
Sargasso & Grey was founded by Katie Owen. Katie created the business back in 2012 because she couldn't find stylish shoes that offered a wider fit.
Sargasso & Grey work with traditional shoe manufacturers in Europe to create designs that are naturally wider than imported shoes from the far east.
Every detail of the shoes, from the shape of the toe box to the height of the heel, is thought out, tried and tested by women who will actually wear them.
Marketing Yeah! was introduced to support Sargasso & Grey as they looked to maximise the revenue generated by their online store and email channels.
Klaviyo: Advanced email marketing
While MailChimp is a great platform for relatively young businesses, Sargasso & Grey had outgrown it.
Our first step was to migrate Sargasso & Grey onto Klaviyo.
Klaviyo is an email marketing platform built specifically for online retailers, especially those using Shopify.
It has advanced customer data tools, email automation and analytics built in so you don't have to combine a load of more expensive marketing tools to deploy more complex multi-channel campaigns.
Migrating Sargasso & Grey to Klaviyo allowed us to take instant advantage of things like predictive machine learning data models and on site event streams that let you get closer to customers and really make sure that you are talking to them about what they want to hear.
Customised automations using Klaviyo
With Klaviyo set up, our team created a collection of elegant customer data capture forms and automated email campaigns.
The forms capture customers' data and trigger multiple series of emails designed to drive customers back to Sargasso & Grey's online store.
Weekly email campaigns generate many thousands of £££s
Alongside automated email campaigns, our team creates Sargasso & Grey's weekly email newsletter.
A powerful combination of engaging editorial, new product launches, flash sales and more supports up to 50% of total monthly sales through the email channel alone.
Optimisation A/B testing doubles basket size
Beyond email, we have worked with Sargasso & Grey to optimise their Shopify ecommerce store through a series of website A/B split tests.
Using a deep understanding of consumer behaviour, we deployed a series of changes that increased 'Add to Carts' by 70% and basket size by over 2X.
"Marketing Yeah! improved the conversion rate on our site by A/B testing, new creatives and a review of our product pages. It is amazing how small but carefully considered changes can make a big difference!"
Engaged customers who love the brand
Working closely with Katie Owen, Marketing Yeah! has been able to help Sargasso & Grey create and nurture an engaged body of loyal customers who love the brand.
These customers have made Sargasso & Grey a phenomenal success and will do so for many years to come.
Now up to 50% of revenue is supported by email every month

Support up to 50% of sales

Trigger based on customer data & behaviour

Optimise for maximum return on investment

Integrate with platforms such as Shopify







Discover how we can help you grow with data driven marketing